Having a small business we decided not to spend a lot of time trying to wordsmith

our policies so they read like legal documents, but instead D.Lee Woolee's Rabbitry
and Yarns will try and ensure that all customers are fully satisfied with any

purchases made through our website.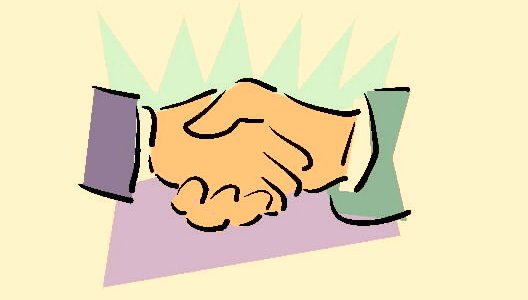 Merchandise Sales
We aim for complete customer satisfaction.
Life happens and what you buy today might
not be what you expected. If you are not
completely happy with your purchase, we
want to hear about it. Let us know if something
is wrong and we will do what we can to make
it right. Please keep in mind that each item
is "Hand Made" and all fibers can differ from
animal to animal. We have tried our best to
create for you a quality product so please,
make sure you understand what you are
buying before we ship your order.
Special Orders are

non-returnable



Merchandise damaged in shipping may


be returned for full refund . Returns for other

reasons will be allowed, provided merchandise is

returned within 5 days of receipt


Shipping fees are

non-refundable

.


Buyer is responsible for return postage, including
insurance fees
Any item returned must be in the

same condition as received.

Please, No returns without prior
authorization.
Thank you!
"We Promise to be
honorable
you promise
to be

reasonable
Attribution: Rutabaga Canoe Shop, Madison WI. Great place, great people, great philosophy so we stole it!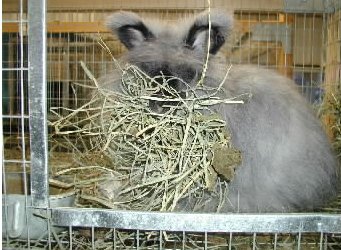 Rabbit Sales Policies
Bunnies are wonderful companions for young and old

alike. If you are buying a bunny from me, please be sure
that you will have and are willing to commit to the daily
time required to care for it. Will you have someone

available to look after the rabbit when you are away?

Please remember that your rabbit depends on you to care

for them daily. Feeding your bunny fresh food, water and

hay daily is very important for your rabbits health. And

they will love you for giving them that.
All rabbits are sold at the age of 8 weeks or older. I do not take checks, I will take cash, a money order or Pay Pal. Show rabbits come with only a guarantee against DQ's. Brood rabbits are not sold with any guarantee that they will produce unless it's stated that they are proven but still holds no guarantee. Some brood rabbits are sold with DQ's but if they are, it will be stated on sale papers. All rabbits are sold with a 24 hour health guarantee. If the rabbit becomes ill within 24 hours, you will need a veterinary statement stating the illness. After confirmation of illness the rabbit can be replaced with another rabbit of equal value or money will be refunded and rabbit returned with papers if papers were given. If at any time you wish to no longer keep your rabbit or something changes, you're more then welcome to return the rabbit with no questions asked. No money will be refunded but at least the rabbit will have a great home and will not end up in a shelter/rescue. Please return the animal to me before you ever decide to give it up to a rescue or shelter.
I do not guarantee any rabbit sold will win shows. If I sell
a rabbit as show quality, I feel the rabbit has the potential
to do well at shows, but I cannot guarantee this.
Any rabbit sold as a pet will not come with pedigree papers.
You may place your name on a waiting list and I

will contact you when a litter has arrived.
A $10.00 non-refundable deposit is required to

hold any rabbit(s). No rabbit(s) will be released

until paid in full.
*If there is an unpaid balance at time of

pickup/delivery, it must be paid in full

The rabbit(s) must be picked up within 2 weeks
from the time they are ready to leave, unless

arrangements have been made in advance.

If the rabbit(s) are not picked up in the scheduled
time frame, the rabbit(s) will be put back up for

sale and the deposit will be forfeited.

Rabbit(s) are sold on a first come, first serve

basis. The waiting list gets first pick.

Sorry I do not ship rabbits.